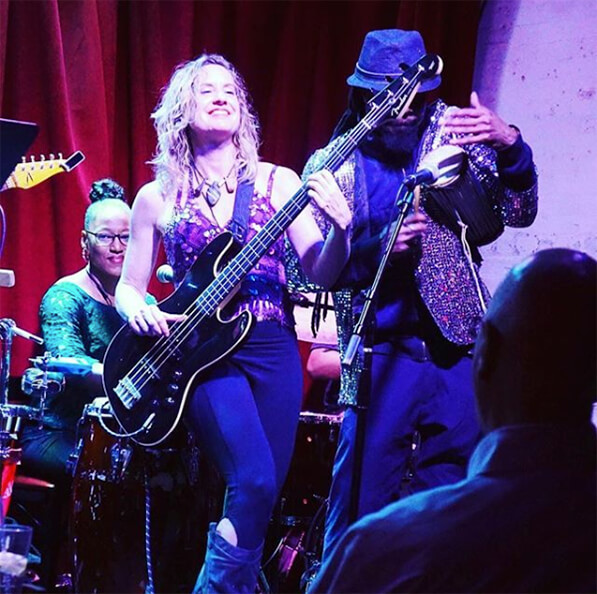 December 17, 2019

Welcome to the last month of the decade!

I have been practicing mindfulness as a philosophy and trying to empower all of the good news that is happening in the world. If we are watching the news, if we are at all tuned in to what is going on in the world, some of us must do some filtering of the bad news in the process just to maintain our sanity. This is true for myself for sure and consequently I am not always up on the latest news story.

However, I am dedicated to doing as much as possible to start the next decade with a strong ripple effect of good positive action in the world and to continue to keep art, music and community alive with a focus on empowering women, protecting the natural environment and working in solidarity with underserved populations and people who have suffered a history of oppression.

As for myself, I am sitting in the Phoenix Arizona airport awaiting my flight back to NYC after a week in Santa Fe, NM where I traveled to participate in a seminar about "Art, Culture and Transforming Conflict" sponsored by the US State Department. It was incredibly inspiring to meet so many people entirely invested in this work and to be in a rockstar community of geniuses who are doing it. I only hope we can continue to use our artistry for good and to continue to bridge and build communities through the arts. This is the good news that I bring!

We ZapOte are continuing to do that and we have some shows coming up!:

Shrine
2271 Adam Clayton Powell Jr Blvd
New York, NY
(212) 690-7807
December 21st, Winter Solstice, 10 pm to midnight
Come celebrate the rebirth of the SUN!
Large Ensemble!: Pat Hall, Karen Joseph, Beza Gebre, Mara Rosenbloom, Eliane Amherd, Paula Winter, Dawn Drake, Jackie Coleman and Stefan Zeniuk!!
It's going to be fun!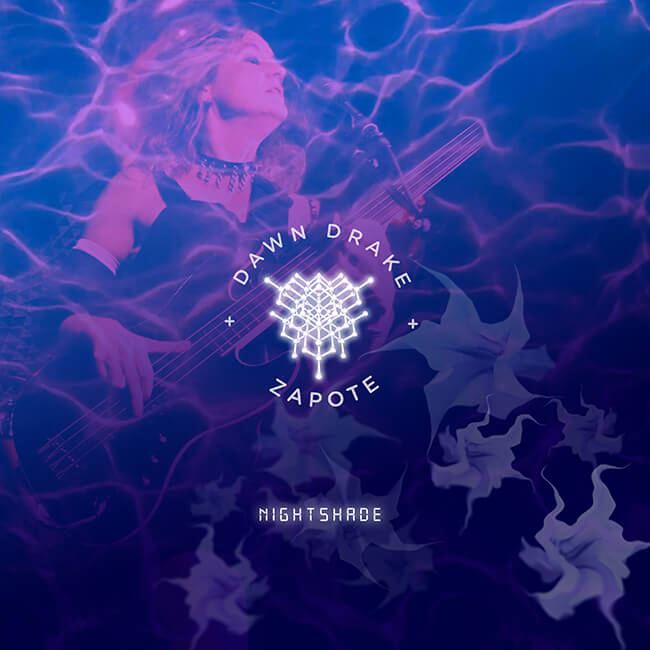 In further news, please if you have not bought the album Nightshade you can still order it here. It is a project that I am proud of that highlights the flip-side of ZapOte in terms of honoring the dark windward goddess Oya from the Yoruba pantheon, seasonal darkness and the time of year where the veil between the living and the dead is the thinnest. This helps us to honor our ancestors who paved the way for us and who suffered hardships that we may not be aware of.

You can also check out all of the articles and write ups about the album on my website. In these dark days I hope you remember those who are less fortunate than ourselves and perhaps donate your time or resources to reach out to them!

Here are some other shows coming up in 2020!

January 12th, 11 pm
Dawn Drake & ZapOte
@ Bembe
81 South 6th St.
Brooklyn, NY

January 15th, 7 pm
Dawn Drake & ZapOte
@ Rockwood Music Hall Stage 1
196 Allen St
New York, NY 10002

February 7th,, 8pm
Mercy College
Philadelphia, PA

February 23rd, 11 pm
@ Bembe
81 South 6th St.
Brooklyn, NY

March 7, 10pm-12 am
@ Seppe
3 Navy Pier Ct
Staten Island, NY 10304

Thank you so much for your continued support!

Much love and music,
Dawn
DawnDrake.com