February 11, 2019

Happy Black History Month, St. Valentine's Day and the return of the Sun!

Hi all, just a quick note to let you know about some major goings on this month!

I am playing a character in the Shadow Band in a production at La Mama Theater called "The City of No Illusions" which is set in Buffalo, New York in a funeral home run by two sisters called the Dawn Funeral Home (what a coincidence!). The play is about portals and borders, life and death and some of the pertinent issues surrounding the treatment of immigrants in our country today under the current administration. It is well worth seeing as it is HILARIOUS and also thought provoking.. and the music written by Ellen Maddow is superb!

Please get your tickets here!




In between these shows I have a few other dates coming up for my original music as well. Here they are!:

February 23, 10 pm-12: 30 am
Dawn Drake @
Rue B
188 Ave B, NYC

March 3, 7 pm-11pm
DROM
85 Ave. A, NYC 10009
Women's Herstory month kick-off
Featuring: Eliane Amherd, Dawn Drake, VIVA and AS Lolas!
Get your tickets soon!

March 21, 7:30 pm-10 pm
Dawn Drake @
La Caye Musically Thursdays Series
La Caye
35 Lafayette Ave, Brooklyn, 11217

March 30, 8:30-11:30 pm
Dawn Drake @ 33 Lafayette
33 Lafayette Ave, Brooklyn 11217

April 7, 11:30 pm-2 am
Dawn Drake & ZapOte @
Bembe
81 South 6th St., Brooklyn 11211

Also, in other news, I will be heading to Cuba for the Fiesta del Tambor International Percussion Competition in March. Check it out!

In June I will be a featured performer in Brig Switzerland's Frauenstimmen Festival the week of June 23-30. I'll be giving percussion workshops and we will be performing on June 28 with more info TBA!

In retrospect we had a wonderful show at the Kimmel Center in Philadelphia, playing for their Latin Music series LA NOCHE on January 14. See the photos here: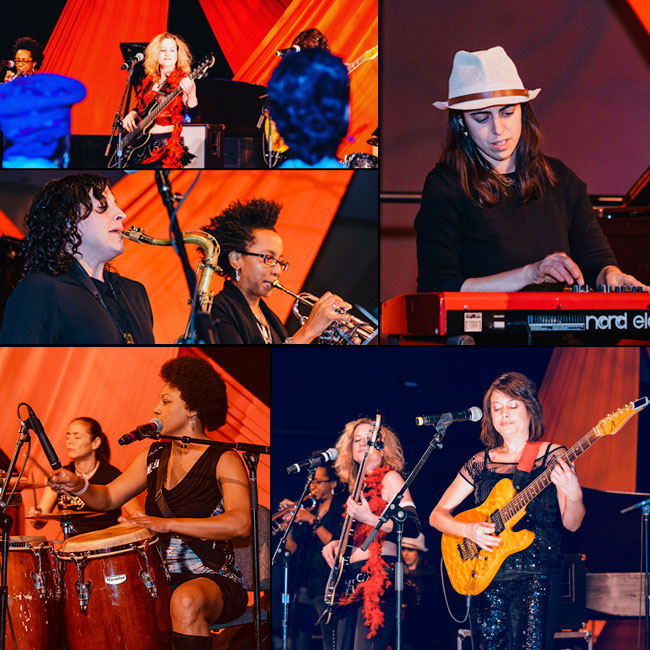 xoxo,
Dawn
DawnDrake.com